There are many types of Poshak in Rajputi poshak nlike Jardoji poshak, Gota Patti poshak, jari poshak and aari Tari poshak, Kundan work poshak , Peele ki poshak danka work poshak, faag poshak bandage poshak ,pachrangi poshak ,Lahariya poshak ,Chanderi poshak.
Jardoji poshak is a type of embroidery which involves a work of of thin metal in the piece of clothing this give cloth a complete dashing look ,copper wires with a golden or silver police are used with silk thread to ensure that the
cloth looks awesome when finished. pearl and precious stone bring the royal Rajputi Heritage on a piece of cloth it give a rich feel.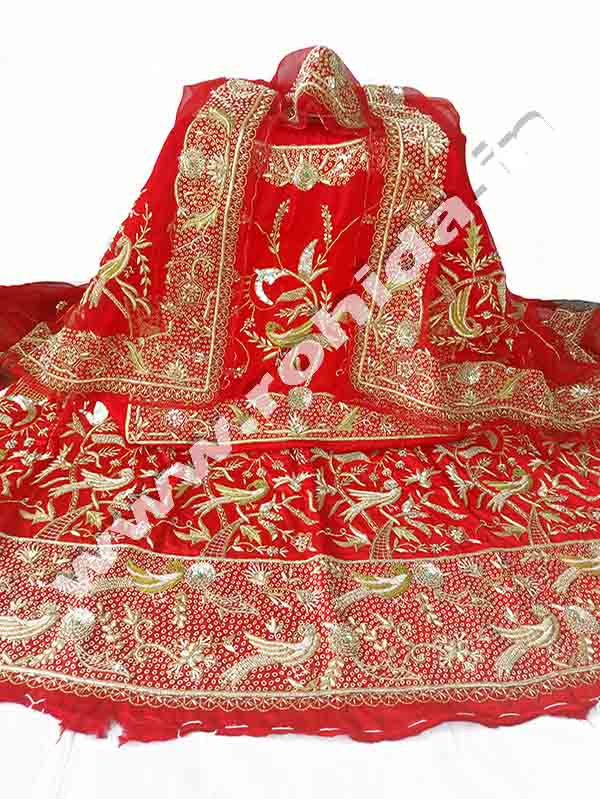 Gota Patti poshak this art has its origin in Rajasthan. Back in the days kings and queens the gota Patti dresses were decorated by real gold and real silver but now a days the use of precious metal has decreased and small pieces of Jeri ribbon are apply on the dresses with kinari work, lappa work.
Zari poshak. It is tinsel thread which is meant of of waving and embroidery Jerry work on a Rajputi poshak represent its beauty to a new level.
Kundan poshak. The Kundan in a form of art .in this stone are added to highly refined gold and then it is put on the Rajputi poshak which makes the clothing look gorgeous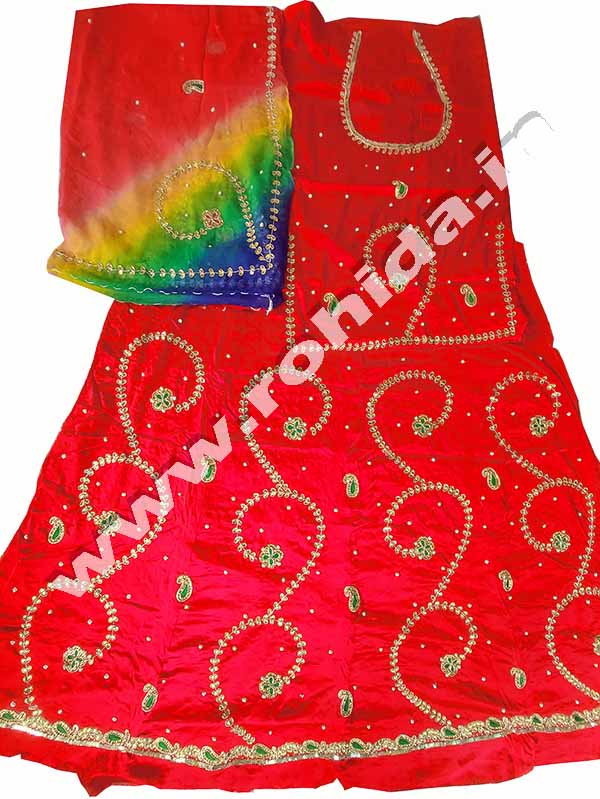 Danka work poshak.danka work Poshak also contained in Rajputi wedding Poshak with heavy work of thread embroidery ,Gota Patti and dunka make it royal and adorable and give a perfect look to women in marriages parties the poshak comes in pure Thakur ji fabric and half pure also. dunka work a bowlsape design material that looks like stone work.
Peele ki poshak. This Poshak is known as symbol of blessing for new born baby e mother that gifted by relatives to a newborn baby mother .there are many design in poshak but piliya Poshak in bandage that comes in yellow and red combination in pure and half pure.
Faag poshak. Phagun month is symbol of joy and colours in Rajasthan .all Rajasthani people celebrate this month Holi is also come in the same month that is the reason people celebrate this joyful month .faag Poshak is particularly wear on this month white colour is the main colour of this colourful Holi season. there are many colour combination popular in Poshak red ,yellow ,blue Rani, magenta and green are mostly used with white colour and there are bandage or many types of work in Rajputi poshak.
Aari Tari work poshak.this Poshak includes regional embroidery styles .aari work involve a hook build from the top but fed by silk thread from below with the material spread out on a from this moment creates loop and repeats of their lead to a line of chain stitch looks like machine maid and can also be emblessed with sequins and beads ,which are kept on the right side and the needle goes inside their holes before plugging below thus securing them to the fabric. many hand work materials used in this aari work.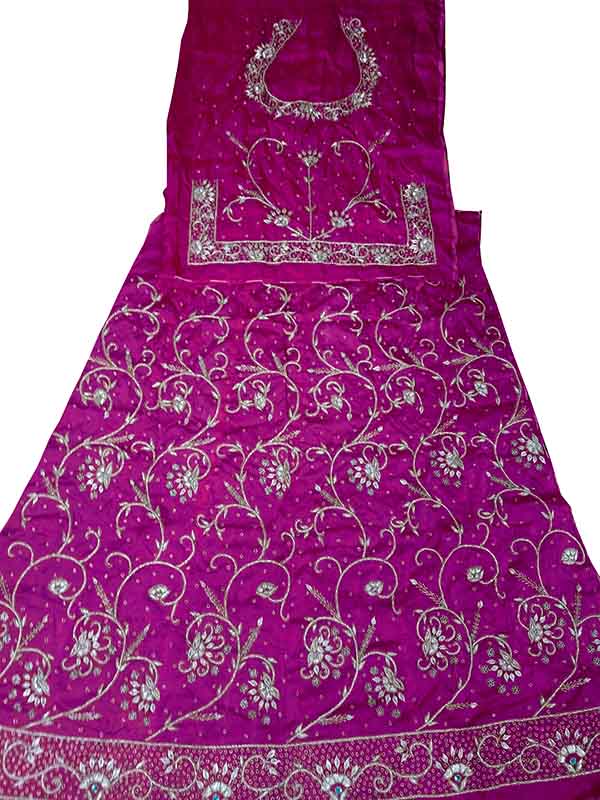 Bandej poshak. And pachrangi poshak. Jaipur is famous for bandej .Poshak design is the most ancient and traditional design of Rajasthan Jaipur .there are many pattern and colours in bandejPoshak. this isbandej Poshak and pachrangi Poshak pachrangi Poshak is perfect combination of bright colours like red pink purple yellow green Orange there are many work in the Poshak these comes in cotton pure and Humrahi pure
Lahariya poshak. Lahariya Poshak wear the full traditional look of Rajputana with rohida.in
royal Rajasthani Poshak wich comes in Lahariya these amazing Poshak will surely enhance your personality made with the superior quality of Humrahi pure Georgette fabric these comes in many colours and different types and many fabric these are wear on in month of sawan on specially Teej there are famous Lahariya Poshak like samdariya Poshak Bhopal Sahi Poshak and more pattern are available on rohida .in
Chanderi poshak khari poshak. rohida.in don't want to push their ideas on to customers they simply want to make what they want so rohida.in have all the service of Rajputi poshak to make on order on the choice of customer in heavy range and low range rohida.in can suggest you to make your best in these all types and any design you like these are all heavy dresses for wedding festival occasion and there are light weight party wear Poshak also available in full Thakur ji pure dress ,bember satin with pyor odhna, samu satin with pure odhna Italian satin with pyor odhna in different types of hand work on customer choice.
Rajputi satin poshak
satin Poshak is very popular in Rajasthani Poshak designs .single and double colour Poshak in satin fabric with pyor odhna and Humrahi odhna in different work there come in very affordable price on rohida .in this fabric is used in all the types of Rajputi poshak.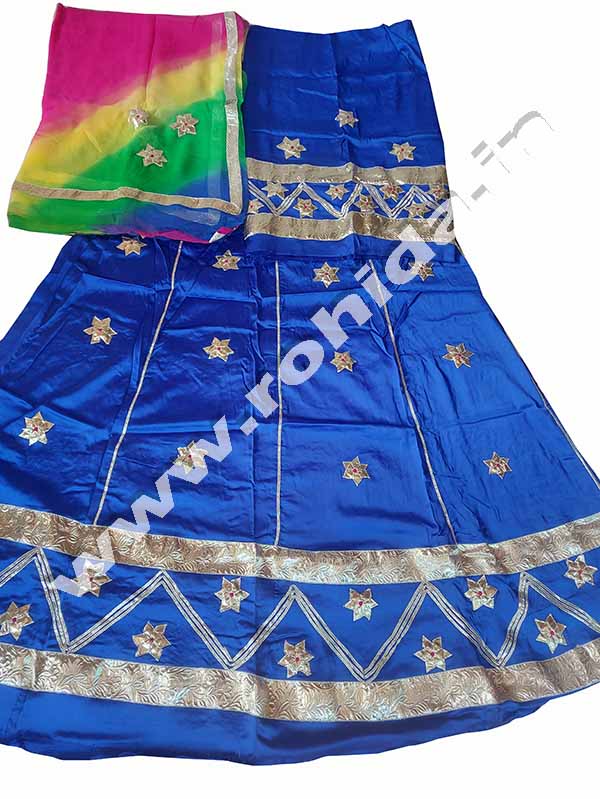 Rajputi cotton dress
very unique and sober summer collection of Rajputi cotton Poshak has rohida.in
beautiful design and unique colour are there in cotton dresses .this collection has many types of handwork and machine work and many pattern in best price.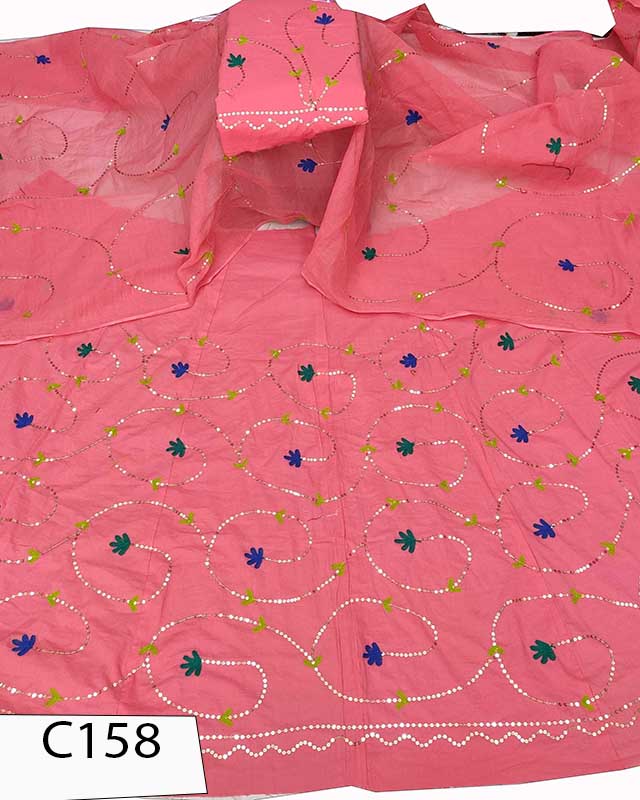 All over Rajputi suit
this collection is very popular nowadays Rajputi ladies daily wear this with cotton odhna and they used to wear dress in party festival ,function ,wedding with pure Thakur ji odhna these gives a gorgeous look there are many printed design in satin cotton silk and more pattern and unique colour in lowest price . suits come in basically 4to5 meter fabric with cotton and pyor odna
stitching facility also available on rohida.in
if you want to purchase for you these of one you can trust on rohida .in online and offline shopping if you have any quaries and suggestion please comment and contact to rohida.in
so keep shopping with www.rohida.in
thank you all Banna and baisa hkm